-----------------------

We are members of:-------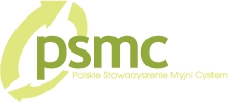 ----------------------------------------------
Home
Serwkomb
S.C.
company
provides high quality
cleaning
services for
tanks
, silos, containers,
tank-
containers and
comprehensive
repair and TDT maintenance of
heavy
vehicle fleet
.
We also testing automotive LPG tanks after 10 years of operation,thereby extending the life of the tanks to 20 years of use.

Our company's mission is fully customer satisfaction, therefore, we make every effort to cope with any challenge that the contractor has for us.